Yokohama
---
---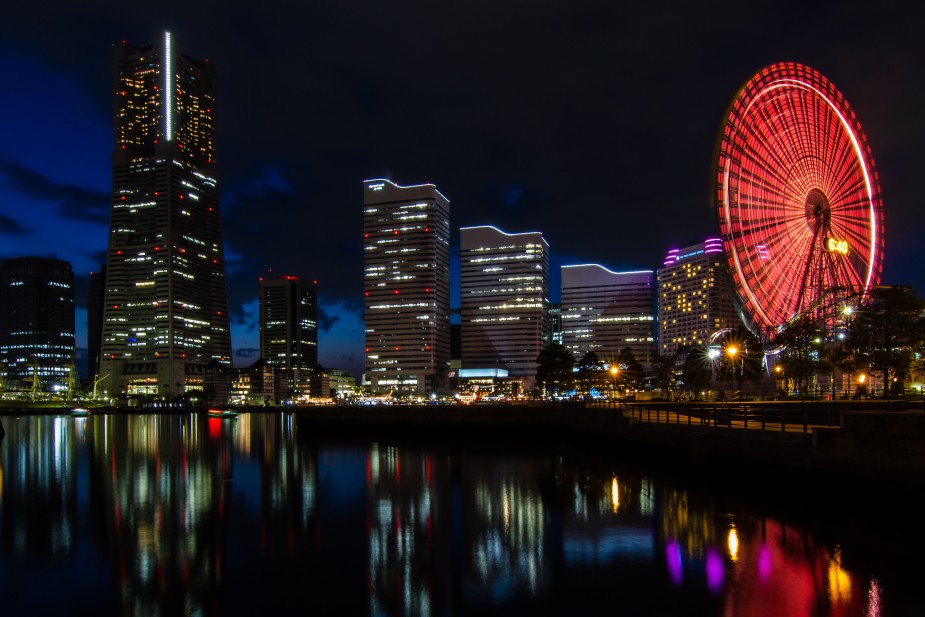 Yokohama (横浜市 Yokohama-shi), officially the City of Yokohama, is the second largest city in Japan by population after Tokyo, and most populous municipality of Japan. It is the capital city ofKanagawa Prefecture. It lies on Tokyo Bay, south of Tokyo, in the Kantō region of the main island of Honshu. It is a major commercial hub of the Greater Tokyo Area.
Yokohama's population of 3.7 million makes it Japan's largest incorporated city. Yokohama developed rapidly as Japan's prominent port city following the end of Japan's relative isolation in the mid-19th century, and is today one of its major ports along with Kobe, Osaka, Nagoya, Hakata, Tokyo, and Chiba.
Climate
Yokohama features a humid subtropical climate with hot and humid summers and chilly, but not very cold, winters. Winter temperatures rarely drop below freezing, while summer can get quite warm due to humidity effects. The coldest temperature was on 24 January 1927 when −8.2 °C (17.2 °F) was reached, whilst the hottest day was 4 August 1962 at 37 °C (99 °F). The highest monthly rainfall has been in October 2004 with 761.5 millimetres (30.0 in), closely followed by July 1941 with 753.4 millimetres (29.66 in), whilst December and January have recorded no measurable precipitation three times each.
Location
---
Comments (0)
Create comment
---