Fukuoka
---
---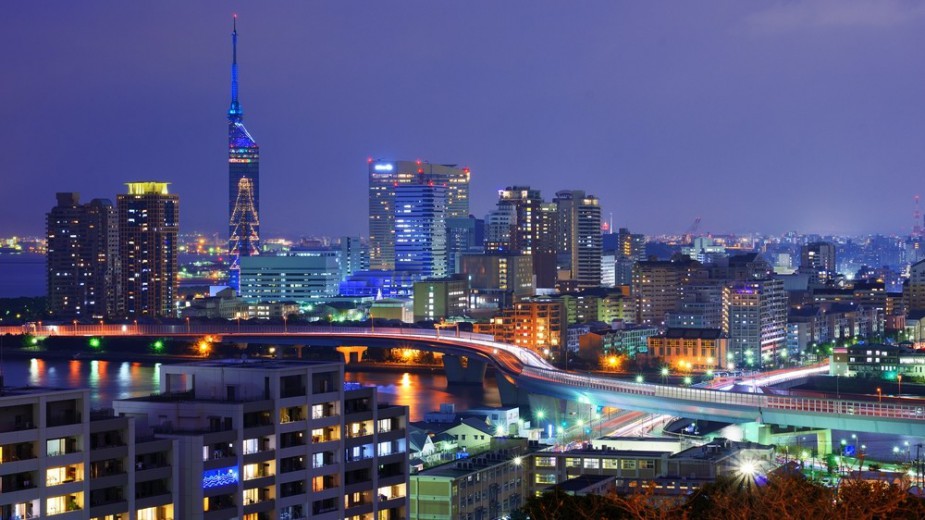 Fukuoka (福岡市 Fukuoka-shi) is the capital city of Fukuoka Prefecture and is situated on the northern shore of the island of Kyushu in Japan.
The city has a 2,000-year history and has prospered since ancient times as a gateway of Asia. As the 7th largest city in Japan, Fukuoka is the administrative, economic and cultural center of Kyushu. Fukuoka is a modern city with many hotels and other facilities and also temples, shrines, and other places of cultural and historic interest are carefully preserved. Moreover, it is surrounded by a diverse natural environment boasting numerous mountains, hot springs, seas, and parks located nearby the downtown area. And while Fukuoka offers all the conveniences of a major city, its slower pace allows visitors to relax as well.
Fukuoka boasts exceptional accessibility with over 300 international flights per week to and from more than 20 cities in Asia and beyond, plus of course numerous daily flights to and from airports in Tokyo, Osaka and all other major domestic destinations. Fukuoka is conveniently located as a base for exploring Kyushu, either by highway bus or express train which provide quick connections to such cities as Beppu, Miyazaki, Kumamoto, Kagoshima and Nagasaki.
One important note: The main district of Fukuoka is known as Hakata and also the main train station is called Hakata station. Traveling to Fukuoka means you should look for 'Hakata' as destination.
Location
---
Attractions in Fukuoka
Hakata Station (博多駅 Hakata-eki) is a major railway station in Hakata-ku, Fukuoka, Japan. ...
---
Comments (1)
Create comment