Sapporo
---
---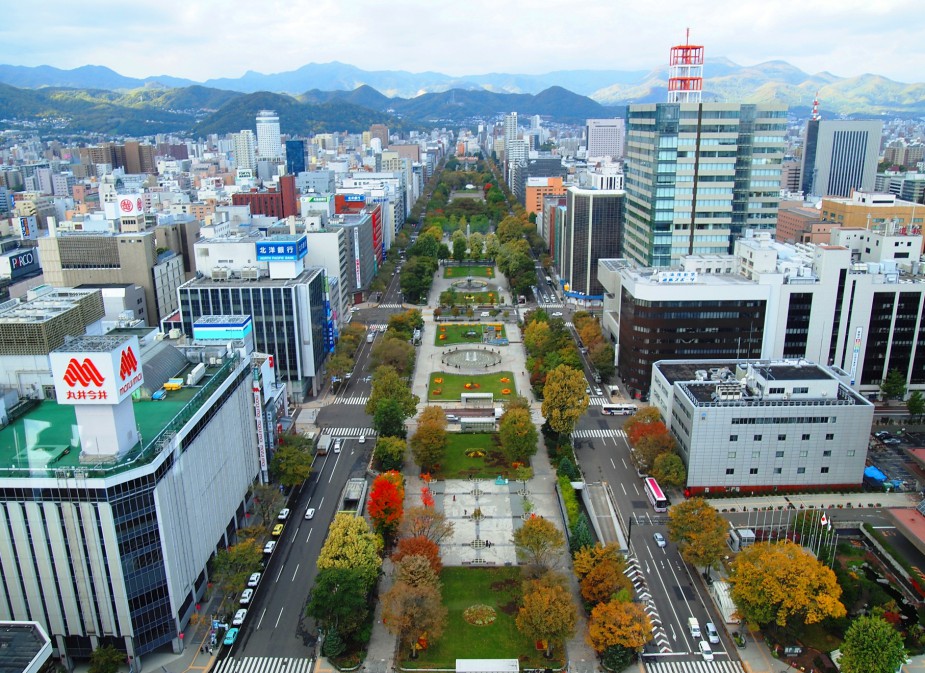 Sapporo (札幌市 Sapporo-shi) is the fourth-largest city in Japan by population, and the largest city on the northern Japanese island of Hokkaido. Located in Ishikari Subprefecture, it is the capital of Hokkaido Prefecture, and an ordinance-designated city of Japan.
Sapporo is known outside Japan for having hosted the 1972 Winter Olympics, the first ever held in Asia, and for the city's annual Yuki Matsuri, internationally referred to as the Sapporo Snow Festival, which draws more than 2 million tourists from around the world. The city is also home to Sapporo Brewery and the famous white chocolate biscuits called shiroi koibito (白い恋人, "white sweetheart").
Climate
Sapporo has a humid continental climate, with a wide range of temperature between the summer and winter. Summers are generally warm but not humid, and winters are cold and very snowy. With an average snowfall of 630 cm (248 in), Sapporo is one of the few metropolises in the world with such heavy snowfall, enabling it to hold events and festivals with snow statues and objects. The city's annual average precipitation is around 1,100 mm (43.3 in), and the mean annual temperature is 8.5 °C (47.3 °F).
Location
---
Attractions in Sapporo
Sapporo Station (札幌駅 Sapporo-eki) is a railway station located in Chūō-ku, Sapporo, Hok...
---
Comments (0)
Create comment
---