Roof Gardens at Namba Parks, Osaka, Japan
Fri 17/Oct/2014 0 5219
---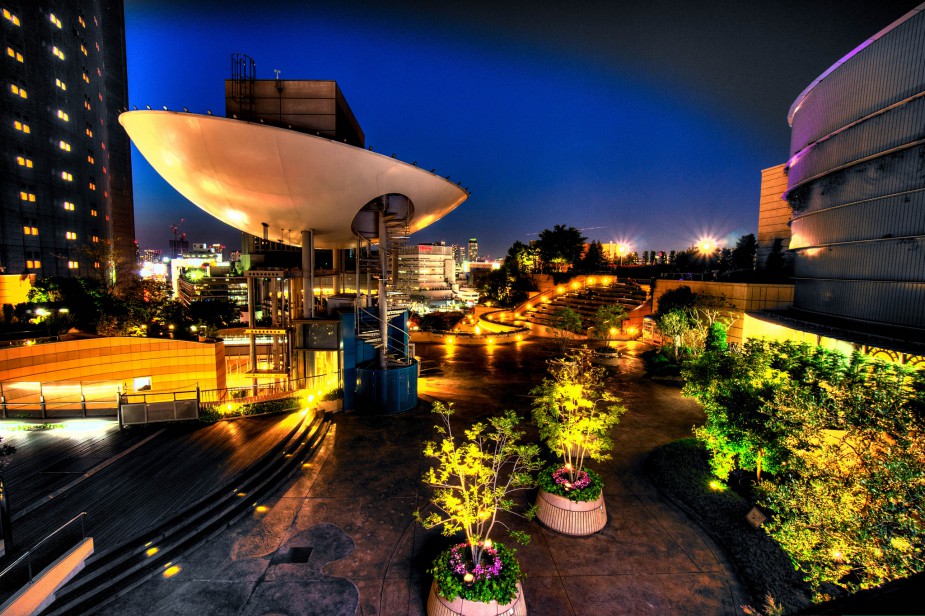 Namba Parks is an office and shopping complex located in Namba-naka Nichome, Osaka, Japan, at the place where Osaka's baseball stadium used to stand until 2003. The complex consists of a 30-storey office tower called Parks Tower and a 120-tenant shopping mall. What makes Namba Park stand out is its dynamic rooftop garden that gradually ascends eight levels as it flows past several city blocks. In addition to providing a highly visible green component in a city where nature is sparse, the sloping park connects to the street, making it easy for passers-by to enter its groves of trees, clusters of rocks, cliffs, lawn, streams, waterfalls, ponds and outdoor terraces.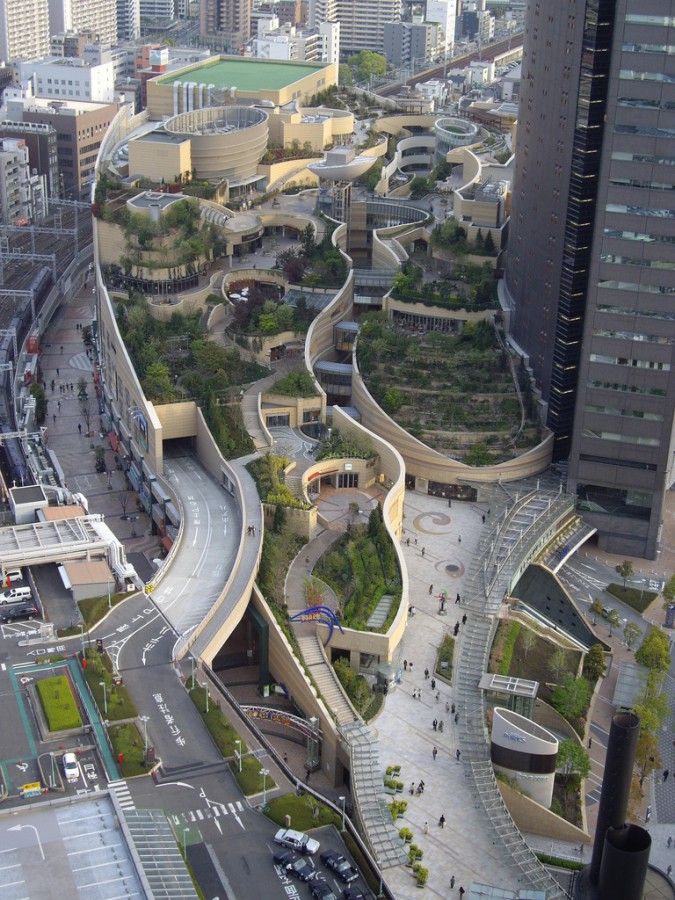 Beneath the park, a canyon like curved path runs through specialty retail, entertainment and dining venues. Various kinds of restaurants are located on the sixth floor, and shops are located on the second to fifth floors. There is also an amphitheater for live shows, as well as space for small personal vegetable gardens and wagon shops.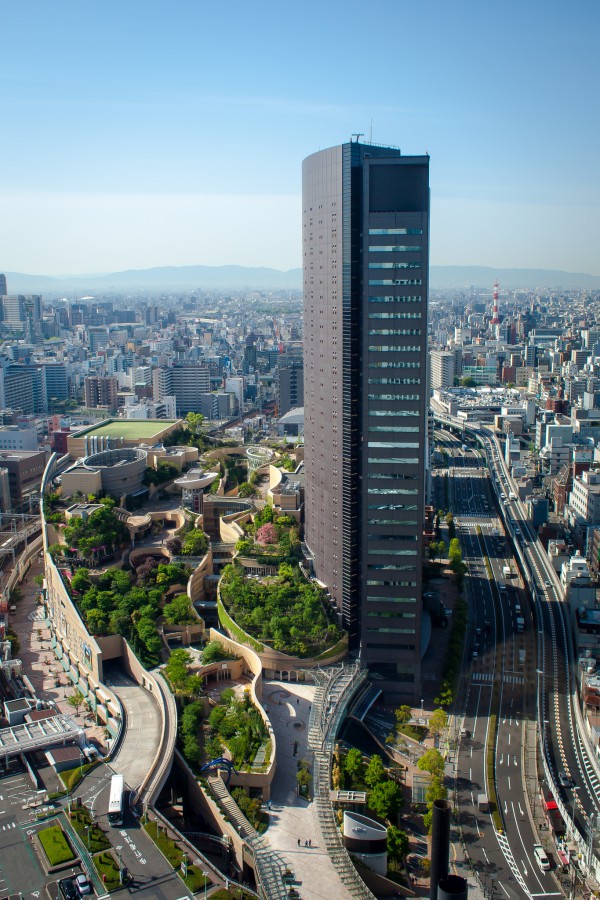 When Osaka's baseball stadium closed its doors, it opened the door to a prime redevelopment opportunity in a new commercial district adjacent to Namba Train Station, the first stop from Kansai Airport. Given the location, owner Nankai Electric Railway asked Jerde to create a gateway that would redefine Osaka's identity. So Jerde conceived Namba Parks as a large park, a natural intervention in Osaka's dense and harsh urban condition.
"Namba Parks creates a new natural experience for Osaka that celebrates the interaction of people, culture and recreation," explained Jon Jerde of The Jerde Partnership who developed the park.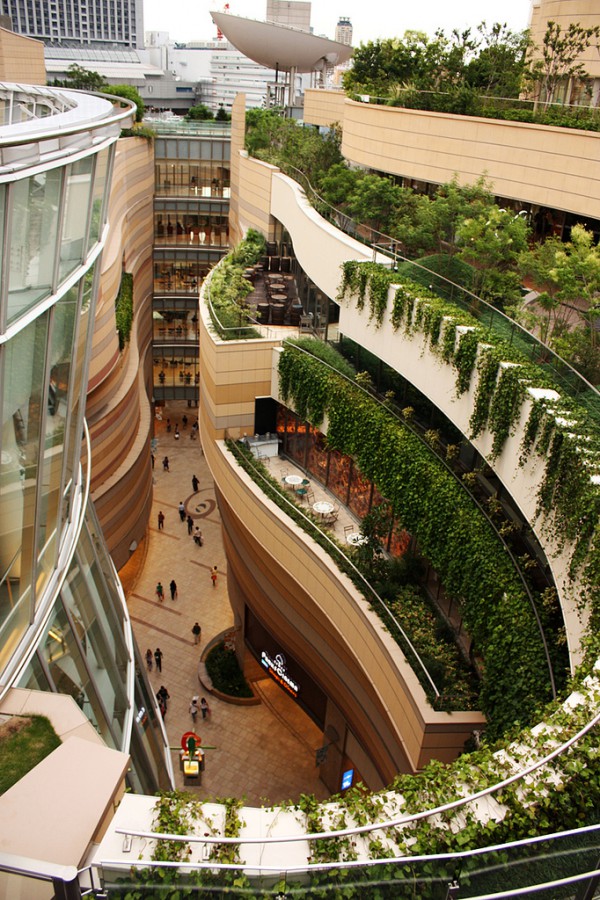 ---
Comments (0)
Create comment
// include right menu include "./rightbar.php"; // include footer include "./footer.php"; ?>