Japan's bullet train marks 50th birthday
Wed 01/Oct/2014 0 1753
---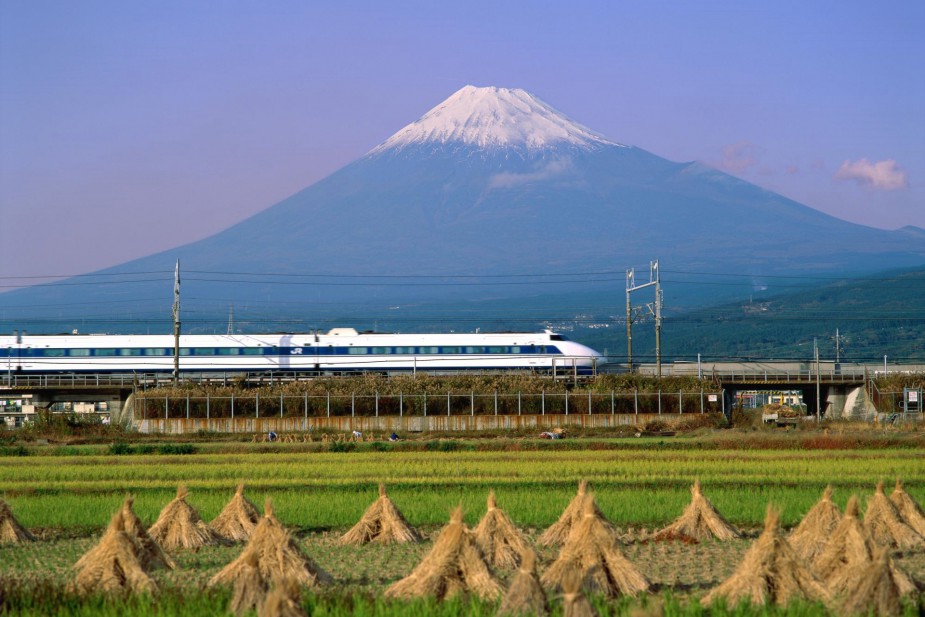 Japan's "shinkansen" train, which led the world in super-fast rail transport technology, celebrated its 50th birthday Wednesday with ceremonies hailing its contribution to the country's post-war economy and its safety record.
A sleek, airplane-shaped N700A train left Platform 19 of Tokyo's central station at 6 a.m., exactly 50 years since the launch of the service along the Pacific industrial belt between the capital and the western megacity of Osaka.
Shinkansen literally means "new trunk line".
"The line has contributed to Japan's economic, cultural and social development with the world's best high-speed rail transport," Koei Tsuge, president of JR Tokai which operates the key portion of the nationwide rail network, told a tape-cutting ceremony before the train's departure.
The private Japan Railway Group (JR), which took over state-run Japanese National Railways in 1987, has emphasised nobody has been killed in a derailment or a collision involving shinkansen trains.
"Safety is a source of our pleasure. We wish to continue our operations with utmost care," he declared as the train left the station in a shower of confetti, bound for Fukuoka—roughly twice as far as Osaka.
Similar ceremonies were held in Osaka and two other cities in between, Shizuoka and Nagoya.
The Tokyo-Osaka line has carried a total of 5.6 billion passengers since inauguration, with trains travelling a cumulative 2 billion kilometers, enough to circle the globe 50,000 times.
At present an average 424,000 passengers use the service daily, compared with about 60,000 in its first year.
In 1964, when Tokyo hosted the first Olympic Games in Asia, the train travelled at a top speed of 210 kilometers per hour (130 mph), covering 515 kilometers between Tokyo and Osaka in four hours.
Now it connects the two cities in two hours and 25 minutes, running at 270 kph (168 mph).
Shinichi Kamura, 64, boarded the first shinkansen from Tokyo to Osaka on Wednesday, as he did 50 years ago as a student.
"I've booked the same seat, 9A of the number-six car," he told public broadcaster NHK before the departure. "I was impressed back then as the train glided so smoothly that my cup of coffee stayed put without spilling. It felt like a dream come true."
---
Comments (0)
Create comment
// include right menu include "./rightbar.php"; // include footer include "./footer.php"; ?>