Burger King launches all 'black' burger in Japan
Wed 24/Sep/2014 0 1263
---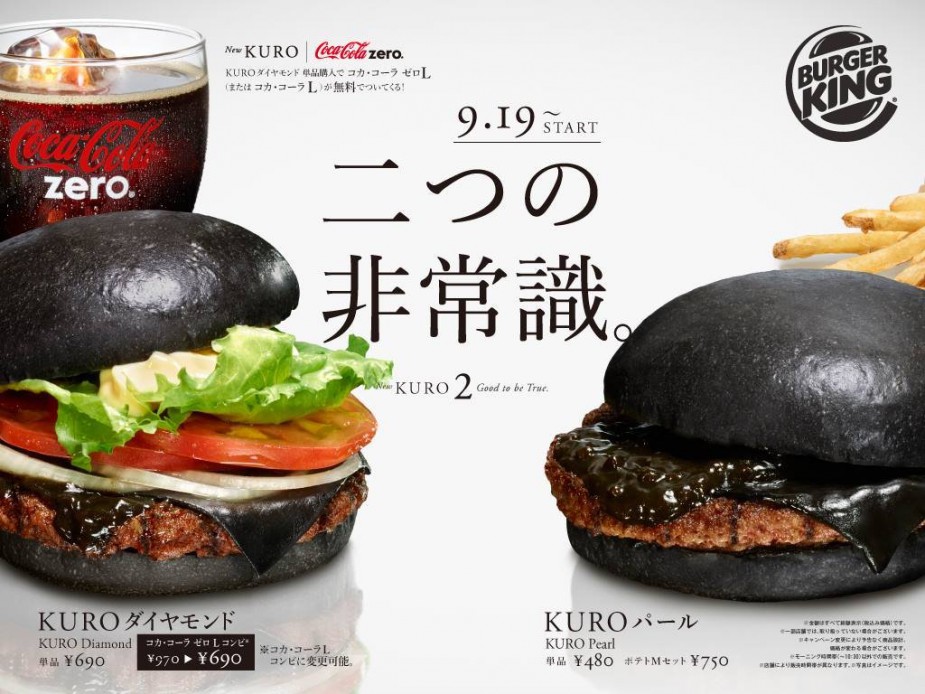 Would you try a black-bunned burger with black cheese? Burger King recently released a burger in Japan that is just that. Called the "Kuro Burger," which translates to "black burger" in Japanese, it features several unique ingredients.
The bun is made from bamboo charcoal mixed into the dough to give it the black color. The sauce is a Black Flavored Ketchup, which is traditional ketchup blended with garlic, special seasoning, and squid ink. And, of course, a slice of black cheese, which is reportedly made with smoked charcoal.
To make these components of the burger look darker, it features a paprika-flavored beef patty that has a slightly lighter color than normal patties. The burger is being released to celebrate Burger King's 5-year anniversary in Japan.
---
Comments (0)
Create comment
// include right menu include "./rightbar.php"; // include footer include "./footer.php"; ?>