Coin Laundry in Japan
Wed 08/Oct/2014 1 6504
---
After staying in Japan for a while, there is one thing that you have to do no matter what, which is doing your laundry. Doing your laundry in Japan usually will happen in hotels if you're a traveler and you'll probably end up finding a coin laundry machine in the hotel.
Using these machines really isn't rocket science, however you might need a little bit of guidance since not all coin landry's are the same.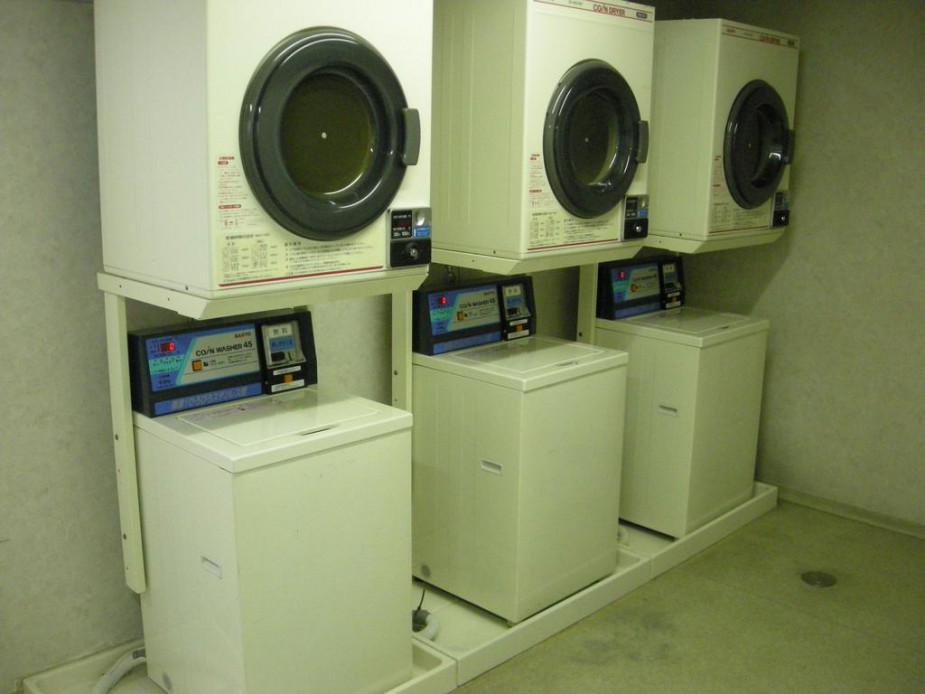 Most of the coin washers look like these above. On top the dryers, and the washers at the bottom.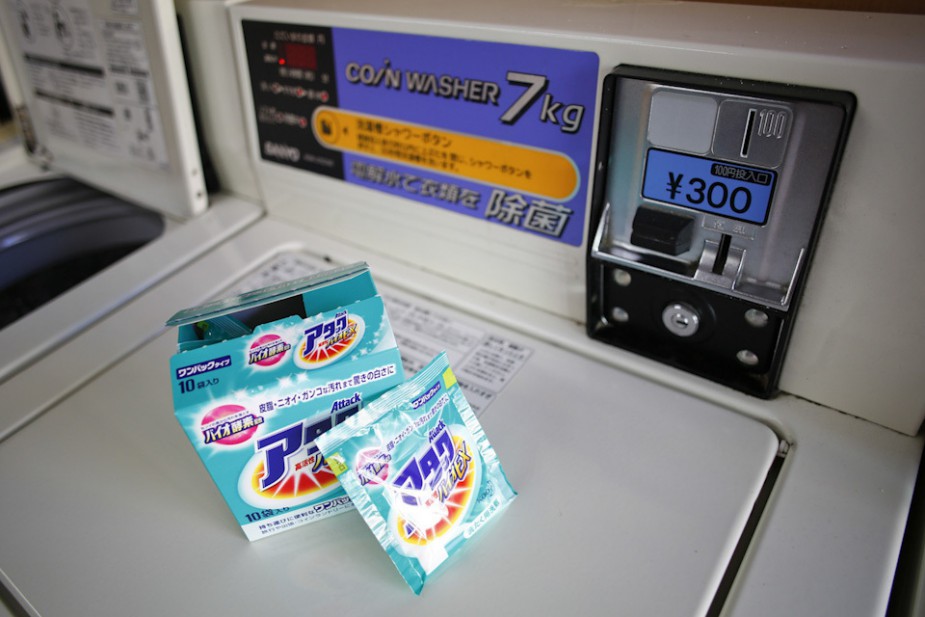 The washers usually require 300 yen or 200 yen. 300 yen machines can wash up to 7kg of laundry while the 200 yen machines can wash 4.5kg. Some of them do not require detergent (will be done automatically) but you can find detergent in every convience store which you can find in literally every street (7-Eleven, Family Mart, Lawson etc). Ask your hotel personal if it contains detergent, else jump into a convience store.
- Main Japanese brands are:
ATTACK: Green box, by Kao. Seen as the 'tough cleaning' brand.
TOP: Red box, by Lion - looks like Tide in the old days. Also for cleaning and for hang-drying indoors (Heyaboshi Top).
ARIEL: Blue box, by P&G. Japanese version of Tide. Follows Attack/Top in the market.
NEW BEADS: White box, by Kao. Gentle cleaning with strong flower smell. Supposedly good for colors (no bleach, etc.).
BOLD: Light blue box with pink/white, by P&G. Has fabric-softener in it, good for convenience and 'all-in-one'.
BLUE DIAMOND: Light blue/green box, by Lion. Cheap minimum-strength detergent.
Okay step 1:
Do NOT put your coins in yet. Check your pockets for money, passports, iPods, iPhones, Samsungs, iPad (if it fits) etc.
Step 2:
Next put all your clothes in the washing machine including the detergent (if not done automatically).

Step 3:
Close the lid and after that put your 100 yen coins in. The machine will automatically start so thats why we saved you at step 1.
Step 4:
Play with the iPad you found for 38 minutes, thats how long it will run :)

Step 5:
After 38 minutes you can open the lid and remove your clothes.
You can eventually use a dryer now which are usually placed above the washers. These require 100 yen for 30 minutes usually. From my experience, you will need to run them twice to get it really dry, so put in 200 yen and come back after an hour.
Step 6: Enjoy!
---
Comments (1)
Create comment