Is One Piece's end in sight? Editor reveals final arc is mapped out, speculates on timetable
Fri 24/Jul/2015 0 13817
---
18 years after it first appeared in comic form, creator Eiichiro Oda's One Piece is more popular than ever. But while fans might be happy to see the Straw Hat Pirates keep sailing forever, the manga's current editor says that not only has Oda mapped out how the story will end, but also that he thinks he knows about how many more volumes the manga has to go before its finale.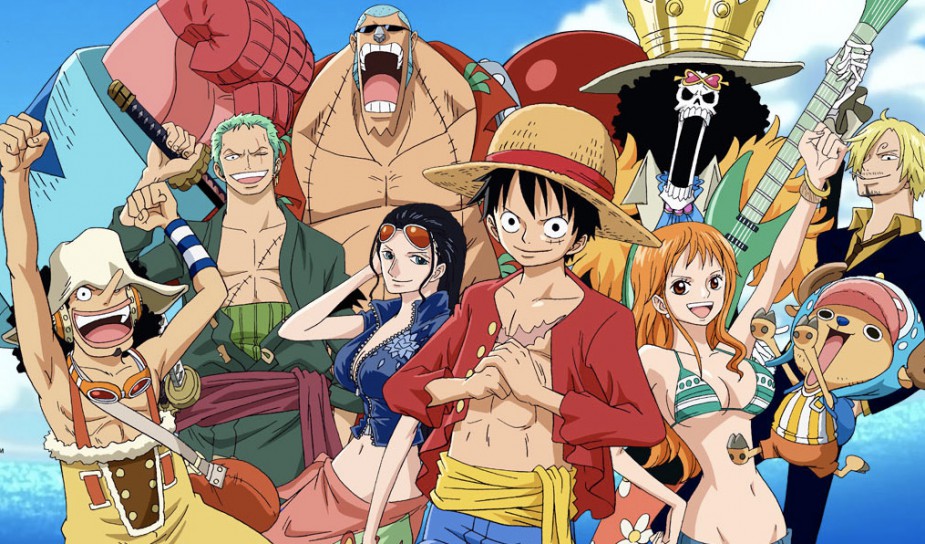 The One Piece manga, which debuted in comic anthology Weekly Shonen Jump on July 19, 1997, celebrated its 18th birthday last Sunday. Two days prior to that milestone, the manga's current editor, publisher Shueisha's Taku Sugita, appeared on Tokyo radio broadcaster J-Wave's Gold Rush program to talk about the phenomenally popular franchise.
Due to the many years One Piece has been in circulation, Sugita is the series' eighth editor. When asked what it's like to work closely with the most successful Japanese comic artist of the current era, Sugita indicated that Oda is refreshingly egalitarian in his approach. While manga artists are often referred to with the exalted title sensei by fans and other industry members, Oda prefers for his relation with his editor to be one between two equals. As such, he insists on being called the much humbler Oda-san instead of Oda-sensei, despite the fact that the 26-year-old Sugita is 14 years younger than Oda, meaning that One Piece was already a runaway hit by the time the editor was out of elementary school.
That doesn't mean that the artist wants his editor's input on each and every step of making the manga, though. As a matter of fact, Oda expressly asks that his editors not offer too many plot suggestions, saying that unless he thinks of such developments himself, it's difficult to find the motivation to draw them.
On the other hand, ideas flow freely in the other direction. During the interview, Sugita said that every time a new editor takes over the primary duties for One Piece, he has a long talk with Oda in which the creator reveals how he plans to bring the series to a close. It's neither a quick nor a casual conversation, as Sugita remembers that it began with Oda calling him on the phone and asking if anyone else was in earshot. Only once Sugita confirmed that he was alone, and Oda had double-checked that he himself was too, did the creator lay out the final arc for Luffy and his pals.
The explanation took seven hours.
When asked to speculate how many volumes it's going to take to get there, Sugita offered a guess. "At around 60 volumes, Oda said the story was about half-done," the editor recalled, and with the One Piece's 78th collected volume having been released this month, Sugita figures that right now the series is about 70-80 percent finished.
In other words, the editor estimates when the whole saga is done, it'll fill about 120 volumes. Since Shueisha puts out an average of four One Piece collections a year, that would mean about another decade of new content to look forward to. So while the end of the series may be in sight, right now you'd still have to climb up into the crow's nest and use a telescope to see it, and there are sure to be plenty more islands of adventure between now and then.
---
Comments (0)
Create comment
// include right menu include "./rightbar.php"; // include footer include "./footer.php"; ?>